ABOUT
À propos de nous Leadership d'équipe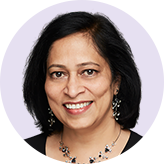 Chaya Pamula Co-Founder & CEO
Chaya is a technologist, philanthropist, a visionary, mentor, an entrepreneur and above all a passionate human being. She holds an MBA and an Executive Education Certification from Harvard University. With over 25 years of Information Technology experience, Chaya has led numerous productivity initiatives involving Business Process Improvement, business transformation/re engineering, and IT portfolio optimization. As co-founder, President and CEO of PamTen, Chaya conceptualizes innovative software products and solutions for PamTen and its clients, and oversees them from development to implementation.
Chaya combined her business acumen and passion for charity to found SOFKIN (sofkin.org), a non-profit organization that creates loving and caring homes for destitute and underprivileged children. SOFKIN operates in The United States and in India and provides a supportive, nurturing home to over 100 beautiful children.
To encourage and empower women in the field of Technology, Chaya created SheTek in 2017. This PamTen initiative has a mission to raise the percentage of women represented in the technology industry through a strong community of partners that are passionate about empowering women in the field. SheTek also looks to provide women entrepreneur's technology assistance through offerings that give them access to solutions and CTO services that help them grow their business.
Chaya is a welcomed speaker at many technology and social change events around the world, including Women in Tech East Coast 2019, the United Nations Commission on Status of Women (CSO), as a panelist on 'Access to Justice' at the Harvard India Conference 2016, an International Inter-spiritual Conference For Women in leadership, and many other technology & leadership conferences.
Awards: Best 50 Business Women | Woman of Achievement | Unstoppable Woman Entrepreneur | Smart CEO Future 50 | EY Entrepreneurial Winning Women Finalist
View Full Profile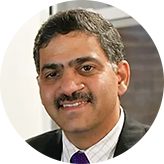 Prasad Tenjerla Co-Founder & COO
Visionary Entrepreneur, with over 17 years of Information Technology experience providing IT solutions to finance, telecom, insurance and Healthcare industries. Extensive experience program and project management, business process outsourcing and offshore services, staffing & recruiting, data warehouse solutions, client management, business operations and resource management. Excellent networking and interpersonal skills.
Over 10 years experience in providing staffing solutions to various industries. Extensive experience in RPO (Recruiting Process Outsourcing).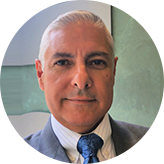 John Mendes VP Information Security
Solutions Vice President responsible for driving solution delivery, risk management, product development, engagement management, business development. Extensive experience in successfully leveraging system development lifecycle principles, application lifecycle management tools and methods, as well as an awareness of emerging technology trends to deliver global solutions that solved a broad range of business needs. 20 years of experience delivering professional services to clients in Life Sciences, Telecommunications and Financial Services. Specialties include Information Assurance, Risk Management, Enterprise Content Management and Systems Integration.
John is Certified in Risk and Information Systems Control (CRISC), Certified Data Privacy Practitioner (CDPP), and is a certified Project Management Professional (PMP). He is an active member of various professional groups including: Project Management Institute (PMI) and ISACA.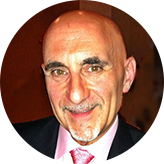 Anthony Pirozzi Jr. CFO
An accomplished IT Services executive with exceptional leadership skills, Tony brings with him his proven ability to drive revenue and deliver tangible business results. With over 40 years of experience, he has an outstanding record for delivering mission-critical projects with assurance. He is experienced in sales and delivery leadership, business management and operations, as well as financial analysis and reporting, and IT infrastructure management. A collaborative innovator, he has guided many companies to a more vibrant growth strategy, and clients to technical transformative success.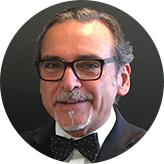 Joseph Niro Canadian Sales Director
Over 35 years of providing innovative business solutions to help businesses grow and prosper in good and difficult business climates. With degrees in Applied Sciences and Business administration, he has guided many companies in Canada to successful revenue growth via innovative technological solutions by focusing on customers' needs to reach their business objectives and understanding that People Come First, leading to his long business relationships built on trust, transparency, and Integrity. As a seasoned Sales Manager and mentor to hundreds of small businesspeople, he brings his expertise to PamTen to continue to share his knowledge, business acumen, and insight to our customers in Canada. Joseph has been very supportive of Women gender equality roles for over 45 years and is public speaker supporting awareness of Mental Health Prevention programs in the workplace.
Rolando Ramirez Director of Staffing
An accomplished talent acquisition professional recognized for driving top line growth by building and leading high performing recruiting organizations, Rolando is responsible for the management and execution of the growth and evolution of PamTen's staffing business. He is a collaborative leader known for his customer service orientation and ability to build strong working relationships with clients at all levels. Rolando has a demonstrated record of success by improving performance and reducing cost by developing employee based and contingent workforce talent acquisition strategies. His proven expertise in recruiting and marketing provide a unique combination ideally suited for developing creative sourcing strategies to achieve business objectives.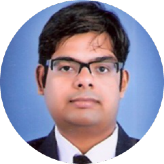 Uday Shankar Peyyeti VP Sales & CSR Programs
A result driven, seasoned IT strategist, philanthropist, mentor, and entrepreneur with 17 years of experience in portfolio management, operational functions, service delivery, and Customer Satisfaction in challenging business environments across Financial, Retail, and Manufacturing majors. He is adept in assisting clients with defining their IT vision and developing strategic road maps for implementing changes in the processes & technologies and defining best practices for delivering value add to the clients and exceeding expectations. He has been extensively involved in Transformation Program Management, Key Accounts Management, Pre-Sales & Sales Management, Business Development, IT Service Delivery, Risk Management, and Stakeholder Management. Uday is also a strong advocate for Corporate Social Responsibility and has served on many boards for NGO and non-profits organizations.
Elaine Tanimura Director, Program Management
Elaine is a highly skilled project manager (PMP) with over 25 years' experience managing complex, multi-function, global projects. Elaine is responsible for client satisfaction and retention. She leads many projects and initiatives for SheTek, a non-profit organization founded by PamTen, whose mission is to increase the number of women and allies in technology jobs. Elaine is a former board member of the Project Management Institute NJ Chapter and now manages their job seekers network and bi-annual career fair. She co-founded the chapter's Women in Leadership group. She has a passion for social responsibility and serves in a leadership position with the Dominican Sisters of Caldwell, NJ, and is on the Board of the Interfaith Caregivers of Greater Mercer County. She also is a volunteer career coach with New Start Career Network.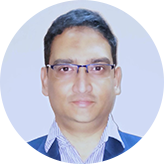 Khalik Ashwin Director, Offshore Delivery
Delivery Head at PamTen, India offices with responsibilities that include oversight of agile delivery, quality assurance, and engineering streams. Experienced in Product Development and Service Delivery with a proven track record in building high performing Global Engineering & Delivery teams. With more than 21 years of experience in Information Technology, he has meticulously managed Product/Services delivery on various technologies and domains such as Mobile Application Development for a Preventive Healthcare System, Lead application retirement vertical, team leader for Senior engineers, and improvement of the Product tool development life cycle.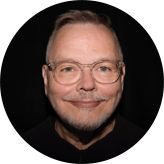 Don Philmlee Technology Strategist and Consultant
Entrepreneur, consultant, strategist and technology advocate, Don has a broad range of deep experience finding and making useful technology work successfully. He is the founder and manager of a hands-on technology consultancy focused on providing result-oriented solutions to professional organizations.
Don provides strategic technology services and his work includes Cybersecurity and technology-related maturity assessments and audits, project management, business analysis, implementation management, cost management and analysis, contract negotiation, vendor management, contract management and IT staff reviews. Over the past 30+ years his clients have included over 600 law firms, associations, government and other organizations in the United States and Europe.
Don is a certified Project Management Professional (PMP) since 2006 and a Certified Information Systems Security Professional (CISSP) since 2003. He is an active member of various professional groups including: Project Management Institute (PMI), International Information System Security Certification Consortium (ISC2), Information Systems Audit and Control Association (ISACA), and the Society of Industrial Security Professionals (NCMS).
Don is also an author, teacher, lecturer, mentor and advocate on security and technology trends and management and is an editorial board member for Thomson Reuters.
Uma Makam Manager, HR and Immigration
A highly skilled Manager, HR and Immigration with over 18 years of experience in Immigration and over 10 years of experience in Human Resources. Responsible for tracking employee immigration status, coordinating with attorneys, and filing all pertinent paperwork in timely manner. Responsible for handling human resources operations, implementing HR policies, risk