AI, Digital Transformation and the jobs of the Future

Artificial Intelligence (AI) is changing the way we do things today. The idea of artificial intelligence is simple – machines programmed to perform many of the tasks that humans usually perform. In order to understand the basics of artificial intelligence and how it will affect the future, it's important to know about digital transformation.
Digital Transformation is the adoption of digital processes by a company to improve business processes, value for customers, and innovation. Digital Transformation allows for companies to integrate AI as part of their business plan.
There are 3 major pillars of Digital Transformation
Data Analytics: The process of inspecting, cleansing, transforming, and modeling data with the goal of discovering useful information. Information as an asset is still in the early adoption phase which makes it a competitive differentiator for leading organizations.
Cloud: Networked computing facilities providing remote data storage and processing services via the internet.  80% of companies see cloud as an integrated part of their digital transformation direction.
Data Science: The idea of using scientific methods, processes, and algorithms to extract knowledge and insights from structured and unstructured data. The journey of digital transformation will lead organizations to be analytics-driven, and the application of embedded technologies has become second nature.
It's estimated that by 2022…
175 Million Jobs will be on the rise due to AI
75 million jobs will be on a decline due to AI
Some of the popular jobs that require the use of AI are Data Scientist, Machine Learning Engineer, Data Architect, Data Analyst, Research Scientist, and Business Intelligence Developer. There are 4 major skills that one should have or develop to obtain these job opportunities.
Programming Languages
Because AI revolves around the use of technology and computers, it's important that someone who wants to go into a job that requires the use of AI is very knowledgeable about Programming Languages, such as a Python, R, and Java.
Linear Algebra and Statistics
The major concepts of AI are heavily math based. It's important that someone in the AI field is sharp with math and is knowledgeable about Linear Algebra and Statistics. Linear Algebra is an essential component of Machine Learning (a major part of Artificial Intelligence) and statistics will give a better understanding of Machine Learning as a whole.
Signal Processing Techniques
Signal Processing is a field that focuses on analyzing, modifying, and synthesizing signals such as sound, images, and scientific measurements. Artificial Intelligence revolves around these 3 elements so it's important that someone who wants to work in a field where AI is heavily used is advanced in Signal Processing Techniques.
Neural Network Architectures
Neural Networks are computing systems modeled on the human brain and nervous systems. The idea of Artificial Intelligence is getting machines to perform tasks that humans usually perform (machines would need to "think" like humans), so knowledge of how neural networks are made is essential because Neural Networks are one of the most fundamental elements of Artificial Intelligence.
AI has been the key to success for many top companies in the world. Let's take a look at how some of the most well known companies in the world implement AI into their business strategies.
1.Tesla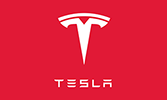 One of Elon Musk's most successful companies is known for revolutionizing the automobile field with its use of Artificial Intelligence to create a self driving model for the car. Tesla is the only automobile company to have designed its own proprietary chip which is designed from scratch and will be expanding on it in the near future.
2.Apple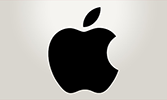 Perhaps one of the most well known and longtime uses of Artificial Intelligence is Apple's Siri. Siri operates through voice commands and gestures by the user and can perform tasks such as opening a certain app, calling or texting a contact of the user, playing music, and ordering items. In addition, it can be connected to other appliances such as TV, doorbell, or lights.
3.Facebook
Facebook utilizes AI a bit more than the aforementioned companies. One of the main things Facebook uses AI for is for Facial recognition. It uses an application called DeepFace to teach the system to recognize people in photos thus helping their tagging feature on the app. Facebook also uses AI for targeted advertising in an effort to learn about the consumers' interests and gain a competitive edge over other companies. They also design AI applications such as Flow, an app which uses deep learning analysis to run simulations of 300,000 machine learning models every month to allow engineers to test ideas and pinpoint opportunities for efficiency.
4.Amazon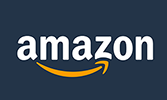 Amazon uses AI primarily to optimize delivery. The Amazon team leverages computer vision systems that analyze images to securely track where each item is located throughout their warehouses. They also have a separate company called Amazon Robotics, formerly known as Kiva Systems, until it was bought out by Amazon. The company manufactures robots that will perform warehouse tasks such as packaging and labeling. Amazon has stated that one of their goals is to have fully automated warehouses within the next decade.
5. Microsoft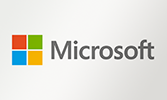 Microsoft utilizes AI to speed up innovation and employ solutions. Recently, Microsoft acquired a Seattle startup called Suplari which uses AI to analyze corporate spending. They also have several different AI programs that serve a different purpose. For example, AI for Good provides technology and resources to empower organizations that are facing global challenges, while AI for Health empowers researchers and organizations with AI to improve the health of people and communities around the world.
The impact and use of AI is often overlooked today and thought of as something for the future. As you can see, the future is here. The next time you use an interesting feature on one of your favorite apps, chances are it's made possible by the use of Artificial intelligence.
At PamTen, we continue to see a growth in opportunities in the AI and Machine Learning field. You can see our job openings on our website. To learn more about a career in AI, watch our Turbo Charge Your Career webinar – The AI Career.