At PamTen, we're driven to transform. Not just through technology solutions for our clients, but for our communities. On the surface, we're a trusted technology partner, but our core goes much deeper than that.
We believe in using our abilities to positively affect change through various organizations that we proudly support. The American Heart Association, The United Way of Mercer County and many chambers of commerce are just a few. We encourage every employee to support charities that meant the most to them.
We also have founded two organizations on our own, SheTek and SOFKIN. We're proud of the difference we've been able to make and look forward to elevating our impact in the future. You can learn more about these two organizations below.
SOFKIN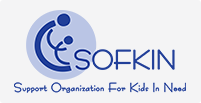 Support Organization for Kids In Need (SOFKIN) is a non-profit that gives destitute children in India more than just the basics. Over 80 children are giving warm beds, healthy meals, education, medical care, clean clothes, guidance, encouragement, love – in other words, a real home. PamTen not only provides financial support, it gives these young people internships, mentoring, and job opportunities. Find out more about this amazing organization and how you can help "Give a Home, Share a Smile."
SHETEK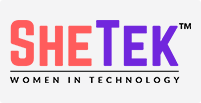 SheTek is a non-profit organization aimed to address the disparity of the number of women in the technology field. Through a strong and growing community of partners that are passionate about empowering women in technology, SheTek provides career advice, development, opportunities, mentorships, workshops, and more. Discover more about SheTek and how you can help us increase the number of women in the tech field.